Yoichiro Kawaguchi
Mutation, 1992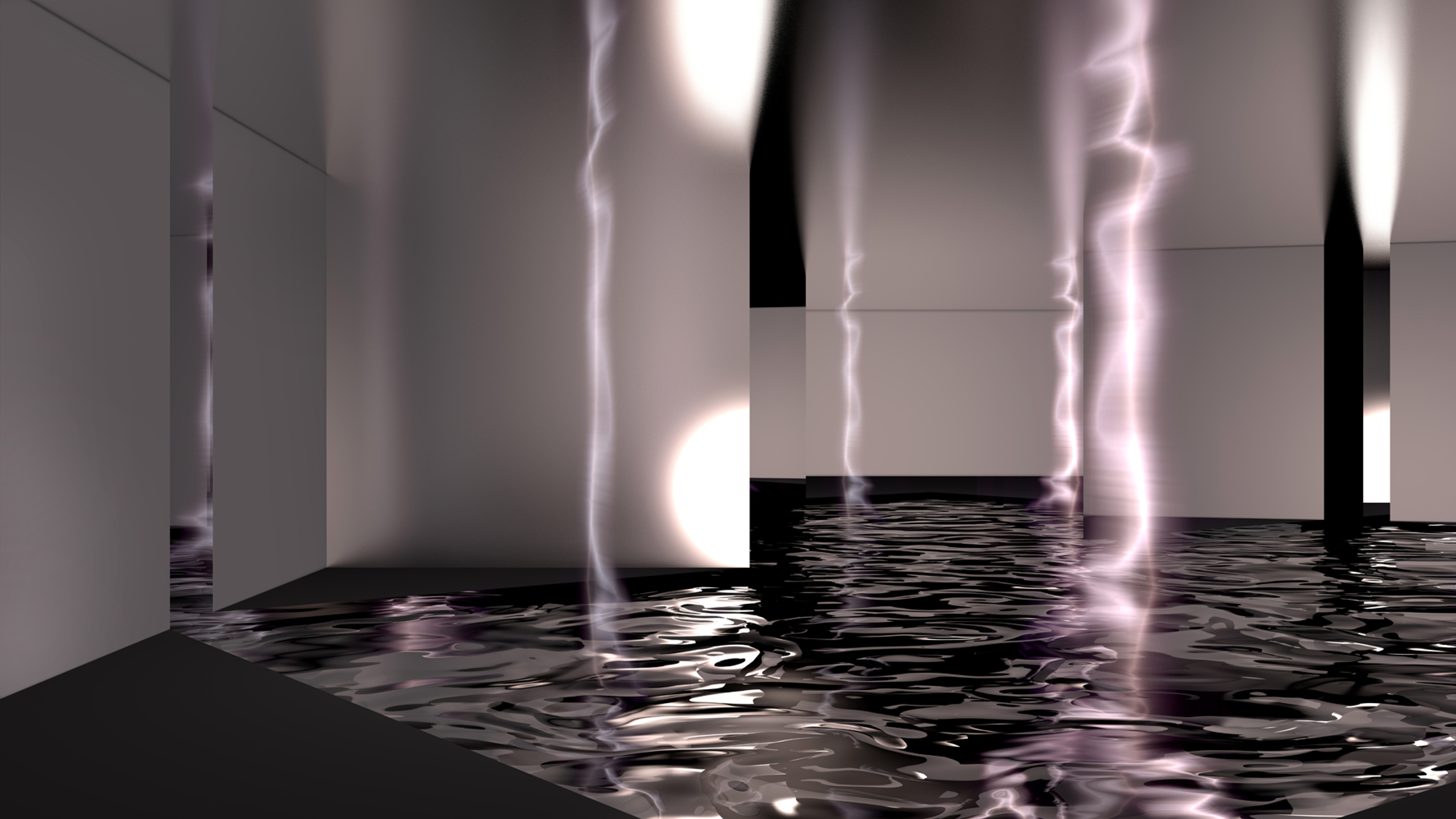 Ratté Sabrina
Domestic Landscape: Eclipse, 2017
3:27 minutes, Video HD
Le travail vidéo de Sabrina Ratté est caractérisé par la création d'environnements virtuels générés par des signaux électroniques
Lawrence Lek
Unreal Estats (the Royal Academy is yours), 2015
18:10 video
Lawrence Lek utilise un logiciel de jeu vidéo pour imaginer un avenir dans lequel la Royal Academy of Arts de Londres a été vendue en tant que domaine de luxe privé.

Bertrand Dezoteux

The History of France in 3D, 2012
Un TGV transportant, entre autres, Roland Barthes, Jules Michelet ou encore Michel Foucault traverse une planète nommée "France".





Le film de Dezoteux suggère que la France existe à la fois en tant que territoire tangible et en tant qu'entité virtuelle. 
L'Histoire de la France en 3D propose au spectateur un voyage dans un monde synthétique «fabriqué en France», tout comme un tableau peut être "fabriqué en bois".